Subscribe to our Newsletter
Ambronay European baroque Academy
Since its creation in 1993, the Ambronay European Baroque Academy has constituted an important step in the early career development of young artists. A training and professional insertion project, the Academy has been directed by such renowned conductors as William Christie, Jordi Savall, Christophe Rousset and Hervé Niquet. Amongst its former participants are many who have gone on to forge highly successful international careers, such as Patricia Petibon, Stéphanie d'Oustrac, Ophélie Gaillard and Sophie Karthäuser.
The Ambronay Baroque Academy has this year been appointed a European Union Cultural Ambassador. The financial support which accompanies this distinction, and which is given for a period of three years, will allow the Cultural Encounter Centre to further develop its work with emerging young talent.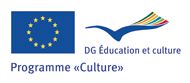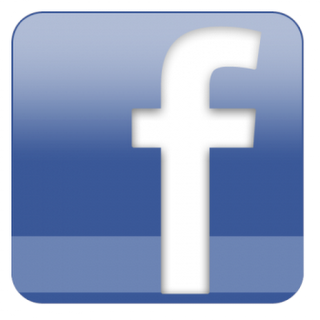 Monteverdi's Orfeo under the musical and pedagogical direction of Leonardo García Alarcón.

For its 20th production, the Ambronay European Baroque Academy returns to the origins of opera, to the foundations of this baroque repertoire which it has championed passionately since its inception.

Orfeo, a musical fable written by Claudio Monteverdi in 1607, is a musically intense work with a libretto directly inspired by Ovid's Metamorphosis, and is often considered the first true opera. The richness of the orchestration, the virtuosity of the choral writing and the precise characterisation of the roles make this work an ideal playground for young talent.

Conductor in residence at the Ambronay Cultural Encounter Centre since 2010, Leonardo García Alarcón is a specialist in the music of Claudio Monteverdi, deeply admiring of its beauty and well versed in its most subtle mysteries. He will share his fresh interpretation and enthusiastic approach with around sixty young instrumentalists and singers carefully selected from the leading European conservatoires.

The staging of this 20th Academy will be entrusted to Laurent Brethome, artistic director of the company Le menteur volontaire. A renowned theatre director, in 2010 he was awarded the public prize at the Festival Impatience for his direction of Hanokh Levin's Les Souffrances de Job at the Théâtre de l'Odéon.

Leonardo García Alarcón, direction

Following piano studies in Argentina, Leonardo García Alarcón moved to Europe in 1997 and consolidated his studies at the Geneva Conservatoire with harpsichordist Christiane Jaccottet, also completing his theoretical training at the Geneva Centre for Early Music. A member of the Elyma Ensemble, he became assistant to Gabriel Garrido before founding his own ensemble, Cappella Mediterranea, in 2005.

He has devoted himself to conducting works which he wishes to bring once again to attention, such as Guiseppe Zamponi's opera Ulysse – a performance of which he directed in 2006 – and Michelangelo Falvetti's Il Diluvio Universale, performed in 2010.

Since 2007, Leonardo García Alarcón has developed closed links with Ambronay, Centre culturel de rencontre.  In 2010, he began a three-year residency at the Ambronay Cultural Encounter Centre during which he has conducted, created and recorded major projects such as Judas Maccabaeus, Vivaldi Vespro a San Marco, Rossini's Cambiale di Matriomonio or experimented new paths with Monteverdi-Piazzolla or Bach Drama.  Since 2010, he is also artistic director and principal conductor of the Namur Chamber Choir.

Leonardo García Alarcón is today invited to conduct or play in operas, festivals and concert halls across the world, including the Festival of Aix en Provence, Lyon Opera, Ambronay Festival, Vienna Konzerthaus, Teatro Colón in Buenos Aires, Grand Theatre in Geneva, Theatre Zarzuela in Madrid, Amsterdam Concertgebouw, Montecarlo Opera, Theatre des Champs Elysées in Paris, Wigmore Hall in London, Fondation Gulbenkian in Lisbon, the Festival de la Chaise-Dieu and the Teatro Maximo in Palermo.

His discography, with both his ensemble Cappella Mediterranea and the Namur Chamber Choir, has received widespread critical acclaim. For Ambronay Editions, he has recorded seven CDs gathering 18 awards.

His desire to communicate extends to the training of young musicians. At the Geneva Conservatoire he teaches the 'Maestro al Cembalo' class as well as baroque song. He also collaborates with organisations promoting professional insertion, such as Ambronay European Baroque Academy, Cultural Ambassador of the EU, and the Academy of Aix en Provence.

Passionate about the voice and a keen musicological researcher, Leonardo García Alarcón continues to explore the aesthetic ideals of Latin baroque music, encouraging them to inform those of the north. The south-north/north-south journey, with its diversity of languages and tastes, has become a creative driving force for him and is his ideal sphere of work.

Recruitment

7 soloists, 15 chorists, 4 dancers and 30 instrumentalists will be selected all over Europe to participate in this project.

A training period for singers will take place from April 25th to May 6th, 2013. Rehearsals will take place from September 8th till October 2d in Bourg-en-Bresse with teachers specialized in the music of Monteverdi. A european tour will follow from October 3d to October 22d.

Open to singers born after January 1st, 1983.


All the information is in the application form.
La cambiale di matrimonio de Rossini, 1810


Leonardo García Alarcón - musical & educational direction.

Opera in one act by Gioachino Rossini, with a libretto by Gaetano Rossi.


Tobia Mill, a rich merchant (bass buffo)
Fanny, his daughter (soprano)
Edoardo Milfort (tenor)
Slook, an American merchant (baritone)
Norton, an employee of Tobia Mill (bass)
Clarina, a chambermaid (soprano)

The first of five operatic farces composed by Rossini between 1810 and 1813 for the Teatro San Moisè in Venice, La cambiale di matrimonio is more than just a simple trial run. Gaetano Rossi's libretto tackles once more, in the purest Italian
tradition, the theme of the arranged marriage. The music contains all those characteristics which would make Rossini's later operas (La Cenerentola, The Barber of Seville, The Italian Girl in Algiers) so successful: an overture with an irresistible crescendo, arias and vocal ensemble pieces of a superb richness, wonderfully precise characterisation of the comedic roles (Mill and Slook), use of syllabic song, and a virtuosity in the vocal line which is reminiscent of that of baroque vocal music.

The story

The merchant Tobia Mill has received from his rich American correspondent Slook a letter demanding that Mill furnish him with a wife. Against the advice of his assistant Norton, Mill decides to 'sell' to Slook his own daughter, Fanny. Fanny is in love with Edoardo, but Edoardo's lack of financial means prevents him from marrying her. When Slook arrives to take possession of his 'property', Fanny – who has been warned of her father's intentions by Norton and Clarina – tells the American that she is not for sale. Norton advises Slook that it seems his 'merchandise' (in other words his future wife!) might already be mortgaged… The American tells Mill that the deal is off and Mill, furious, challenges him to a duel. When Slook realises that Edoardo and Fanny are truly in love, he instead makes out the 'contract' to Edoardo and designates the young man as his heir. Mill arrives for the duel but, once he has been made aware of the situation and of the generosity of Slook, he finally agrees to let his daughter marry Edoardo.

A note on artistic intent by Leonardo García Alarcón,  musical and educational direction

"The works of Rossini are without doubt some of the richest of the operatic repertoire. His style, apparently simple and straightforward but in reality challenging and technically very virtuosic, has earned him his well-deserved fame, even if it was not until the 1970s that his oeuvre received a proper renaissance at Pesaro.
Rossini was born several months after the death of Mozart, and the latter's works had a great and life-long influence on the younger composer. Nicknamed 'il tedeschino' (the little German) during his years of study due to his wide knowledge of the works of Viennese composers, Rossini learnt from Mozart the distinctive 'theatrical rhythm' which Italian opera had yet to adopt.
Rossini took inspiration from the baroque vocal technique in the development of new and hugely diverse stylistic devices and, like Mozart, decided to break with traditional operatic form to create scenes the variety of which would continue to define the genre right up to the final works of Giuseppe Verdi.
La cambiale di matrimonio is the young Rossini's first opera, composed when he was barely 18. It was a huge success, and contributed to the rejuvenation of a genre which had found itself stuck in an impasse. This little gem is in essence a baroque opera in miniature, an audacious and lively comic farce which foresaw
the immense talent of a composer who would come to completely master the genre of baroque and classical musical theatre.
This Academy project has a very particular importance for me. The Ambronay European Baroque Academy will tackle for the first time the repertoire of the early 19th century, and I hope through this work to participate in a renewal of Rossinian performance through a collaboration with a new generation of singers and instrumentalists. These musicians will without doubt find in La cambiale di matrimonio a reflection of their own youth and radiant energy."

Singers : Apply here toward the Aix-en-Provence Academy.
Instrumentalists : Download the PDF below.
Votre demande

Vous recevez ce mail en copie car vous venez d'effectuer une demande sur notre site internet, en copie ci-dessous.
---